Fig. 3. Analysis example when playing table tennis
Lines of sight of the left eye are indicated by yellow numbers.
Lines of sight of the right eye are indicated by green numbers.
Number indicates the order of lines of sight.
Sports science is attracting new attention with the Tokyo Olympics and Paralympics near at hand in 2020. It is thought that analyzing gaze movement during sports may provide insight into exceptional athletic skill. For gaze analysis during sports, particularly those sports in which the athlete moves vigorously, a wireless eye movement measurement device is indispensable. Recenltly a comact and easy-to-wear eye movement measuring device was put into practical use, however the equipment cannot be operated after measurement starts. For athletes with intense movement, the calibration may be shifted during an experiment. Ideally the experimenter would be able to control the equipment remotely during measurement. We develpoped a wireless eye movement measurement device capable of being controlling remotely while the athelete wears it [1][2].
(1) Detection of Incongruity between Binocular Retinal Images for Yellow-Blue Equiluminance Random Dots When Viewing the Rim of a Column,Shinya Mochiduki,Ayaka Nunomura,Hiroaki Kudo,Mitsuho Yamada,The Ninth International Workshop on Image Media Quality and its Applications, IMQA2018,92-100,2018
(2)
New Gaze Analysis Method During Playing Sport Using the High Definition of the 4K Picture,Takuya Sarugaku,Reiko Koyama,Yasuyoshi Kobayashi,Shinya Mochiduki,Mitsuho Yamada,VHFp5 -3,1109-1112,IDW'18,2018
Fig.4 Edited image after measurement
In addition to the images of the two athletes' gaze movement superimposed on the image from each view camera, the expression and movement of the athlete during the game are displayed
.

Fig. 1
.
Configuration of the developed device
Figure 1 shows the configuration of the developed eye movement measurement device, and a person wearing the developed device is shown in Fig. 2. A video transmitter and external control system with a Bluetooth mouse were added to a TalkEye Lite system (Takei Science Instruments Co., Ltd., Niigata, Japan). The experimenter can control recording start, stop, offset of the line of sight, etc. with a Bluetooth mouse by watching a display transmitted wirelessly. Two devices can be used at the same time.
Figure 3 shows the gaze movement at the moment Player A hits the ball. Left lines of sight are indicated by yellow numbers and right one are indicated by green numbers. Number indicates the order of lines of sight. Correspondence of the movement of the lines of sight of two athletes is easily analyzed from this figure.
April 1, 2019
Development of a wireless eye movement measurement device
and gaze analysis during sports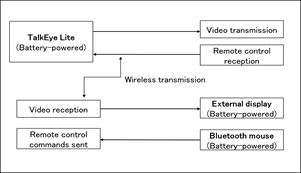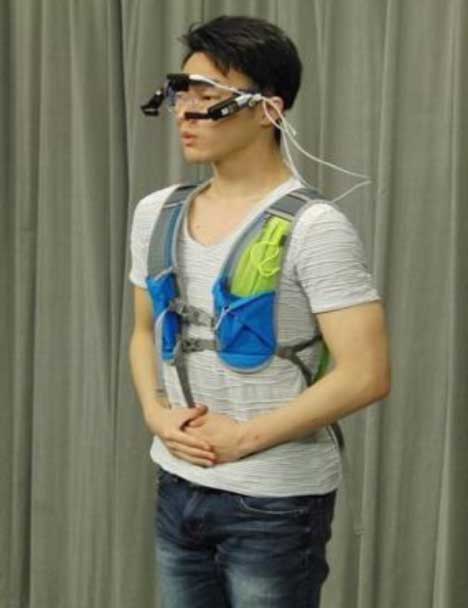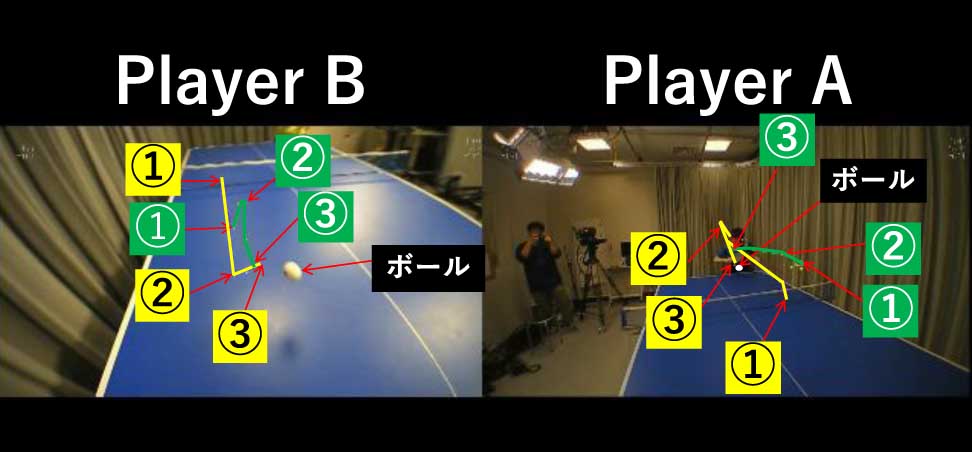 Fig. 2. The developed device as worn (the
eye movement measuring device is in the backpack)